AM Metal Specialties, Inc.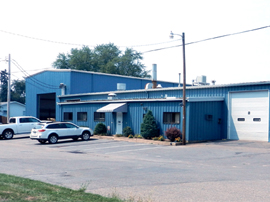 We have had great experiences working with the Lycoming Economic Development Foundation. The loan process was extremely smooth and the approval process was timely for our recent building project of our high bay with overhead crane. The loan we received was a nice supplement to our main loan and helped round out our financial package for the project. I would recommend anyone expanding their business to contact the Foundation to see how they might be able to help with their business plan.
-David L. Danneker, President, A M Metal Specialties, Inc.